Trending
Virgin Galactic reaches suborbital milestone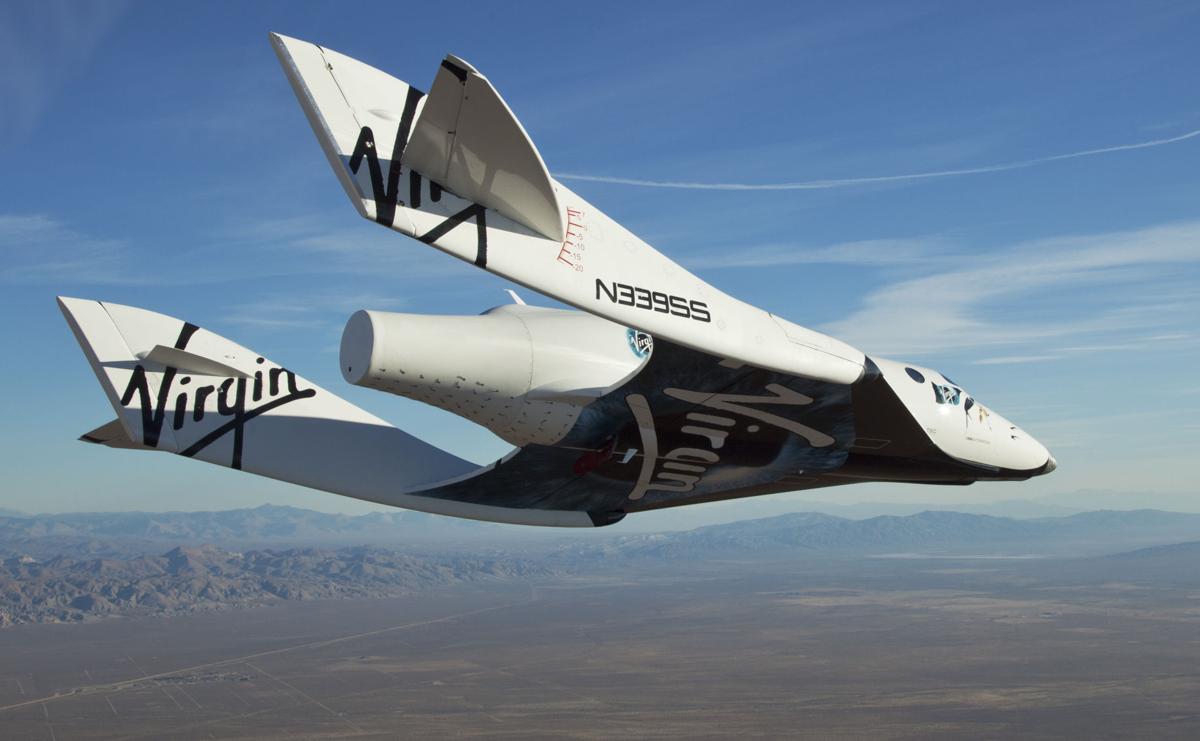 By Steven Mayer via bakersfield.com
Virgin Galactic's SpaceShipTwo reached the blackness of space for the first time early morning on Dec. 13 during a test flight from its base in the desert outpost of Mojave, in eastern Kern County.
"SpaceShipTwo, welcome to space," the company tweeted at just after 8 a.m. Dec. 13.
The results of the test, detailed in a series of tweets, and later in more conventional communications, noted that the spacecraft, designed to carry tourists to space, reached a speed of at least Mach 2.9, nearly three times the speed of sound.
According to preliminary data, the ship's rocket motor burned for 60 seconds, longer than any flight test so far. SS2 reached an altitude of 51.4 miles, or 271,268 feet. Galactic considers the 50-mile line to be the edge of space. However, when SpaceShipOne, SS2's smaller forerunner, won the Ansari X Prize in 2004, it had to reach an altitude of 100 kilometers, or about 62 miles, to qualify.
"Today, for the first time in history, a crewed spaceship built to carry private, paying passengers reached space," Sir Richard Branson, the company's founder, said in a tweet Dec. 13.
*Interested in increasing your intuition and awareness in a safe and effective way?  Check out Demivolve Mind Enhancing Supplement.
Following the morning flight, Virgin Galactic CEO George Whitesides told the Associated Press a review of the flight's data will last into the new year, and there will be more test flights, some with company employees as passengers. He wouldn't estimate when commercial passenger trips might begin.
"This is a huge step forward and once we look at the data we'll see what that pathway is," he told the AP.
The accomplishment was recognized by the NASA Flight Opportunities Program, Galactic said in a news release, which flew four space science and technology experiments on VSS Unity, making this Virgin Galactic's first revenue generating flight.
The ship and its two pilots touched down safely at about 8:14 a.m. at Mojave Air & Space Port, about 60 miles east of Bakersfield.
The successful flight takes Branson's Virgin Galactic one step closer to its goal of flying paying customers on supersonic joyrides to suborbital space, at a cost of $250,000 per ticket. Hundreds of tickets have already been reserved.
But the path to the successful flight included tragedy as well as joy.
In 2014, co-pilot Michael Alsbury reportedly unlocked the craft's "feathering" tail wings too early while SpaceShipTwo was still accelerating. The resulting stress broke the plane apart, according to an NTSB investigation. Alsbury died in the crash, and pilot Peter Siebold was severely injured.
The flight places Galactic back on track to achieve the goals its founders once thought would be met years ago.
"Today, we have shown that Virgin Galactic really can open space to change the world for good," Branson said following the flight. "We will now push on with the remaining portion of our flight test program, which will see the rocket motor burn for longer and VSS Unity fly still faster and higher towards giving thousands of private astronauts an experience which provides a new, planetary perspective to our relationship with the Earth and the cosmos."